The Law
What you need to know
PEOPLE INVOLVED IN THE SUPPLY OR SALE OF ILLEGAL TOBACCO CAN FACE SERIOUS PENALTIES:
Up to 10 years in prison
Unlimited fine
Any illegal tobacco and the vehicle used for transportation can be seized
Proceeds of the crime can be seized, whether it's money or the confiscation of high value assets, such as jewellery, cars and property
Loss of job and poor employment prospects due to a criminal record
KNOW YOUR LIMITS
It's not illegal to go abroad and buy cheap cigarettes for your own use, which includes gifts to friends and family - as long as the amount is within custom guidelines and no money changes hands. However, bringing cheap cigarettes or tobacco in from abroad and selling them on is breaking the law.
There are no limits on the amount of duty/tax paid tobacco goods you can bring into the UK from the European Union (EU), as long as they are for your own use, not for commercial gain and are transported by you personally.
However, you are likely to be asked questions at the UK frontier if you have more than the following:
800 cigarettes
400 cigarillos
200 cigars
1 kg of tobacco
If you're coming back from a country outside of the EU, there are limits on what you can bring back into the UK. These are:
200 cigarettes or
100 cigarillos or
50 cigars or
250g of tobacco
DON'T GET CAUGHT OUT. YOU COULD FACE A FINE OR WORSE. STICK WITHIN THE LIMITS AND GUIDELINES AND NEVER SELL ON WHAT YOU BRING BACK.PEOPLE INVOLVED IN THE SUPPLY OR SALE OF ILLEGAL TOBACCO CAN FACE SERIOUS PENALTIES: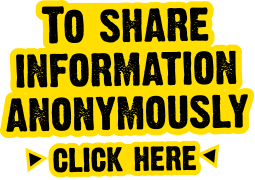 Illegal Tobacco
- The Real Cost
Far from being a victimless crime, the illegal tobacco trade makes it easier for children to start smoking, takes advantage of cash-strapped families, and helps fund organised crime.
In February 2011 a range of organisations in the South West of England, including those in health and enforcement sectors, turned their focus to illegal tobacco and have been working collaboratively as part of an ongoing programme to stamp it out.
We have been speaking to members of the public, as well as the experts, to discover the real cost of illegal tobacco. Hear what they have to say in this four minute video.