Illegal Tobacco What is The Real Cost?
Illegal Tobacco. What's the Real Cost?
WE ALL LOVE A BARGAIN, BUT CHEAP TOBACCO IS COSTING MORE THAN YOU MIGHT BARGAIN FOR. HERE'S WHY...
Sold at pocket money prices, cheap tobacco makes it all too easy for our children to smoke and become addicted.
Far from being a victimless crime, the illegal tobacco trade makes it easier for children to start smoking, takes advantage of cash-strapped families, and helps fund organised crime. People selling cheap, illegal tobacco are likely to be selling other things illegally (drugs, fake branded goods and alcohol), exposing our children to more dangers.
Take a look around this website for more information on the damage illegal tobacco is doing in your area, how to spot it, how to share information anonymously and help us drive it out for good.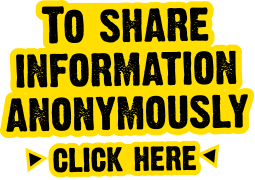 Working Together
Enforcement agencies, public health organisations and the general public have all been working together to keep illegal tobacco out of the South West, with an aim to drive down demand for the product and decrease the supply.
Our experts describe the success that they have achieved, and can further achieve, by continuing to work collaboratively.